THE POPULAR BLADE 600 LTX AND BLADE 1000i LTX
The TGB brand is again significantly improving its model range of utility quads. Two of its best-selling models, the popular Blade 600 LTX and the flagship Blade 1000i LTX – the most popular quad bike in the Czech Republic this year – are now coming to market with a new, attractive confident design, upgraded technology and rich equipment.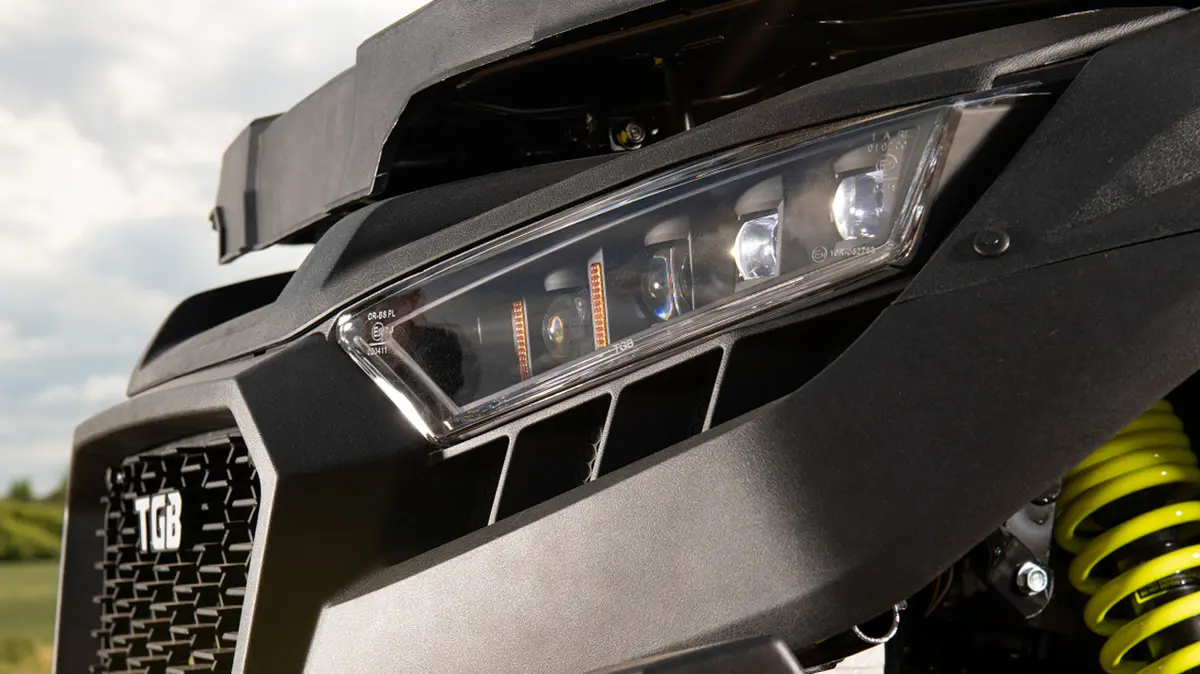 The new models immediately catch the eye thanks to the distinctive front mask with modern matrix headlights and exclusive full-LED lighting. New is a variator or electronic fuel injection. Also, the front approach angle is enlarged for even better off-road throughput, and blade terrain is not really afraid, as evidenced by the new durable covers of the front of the chassis.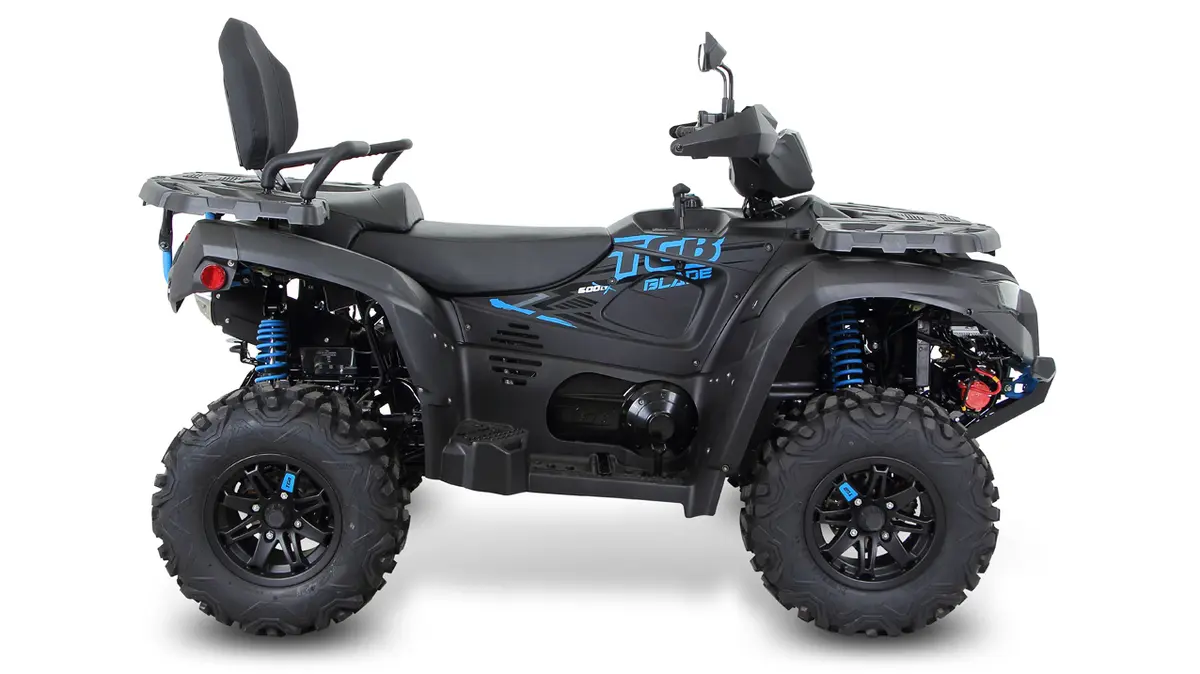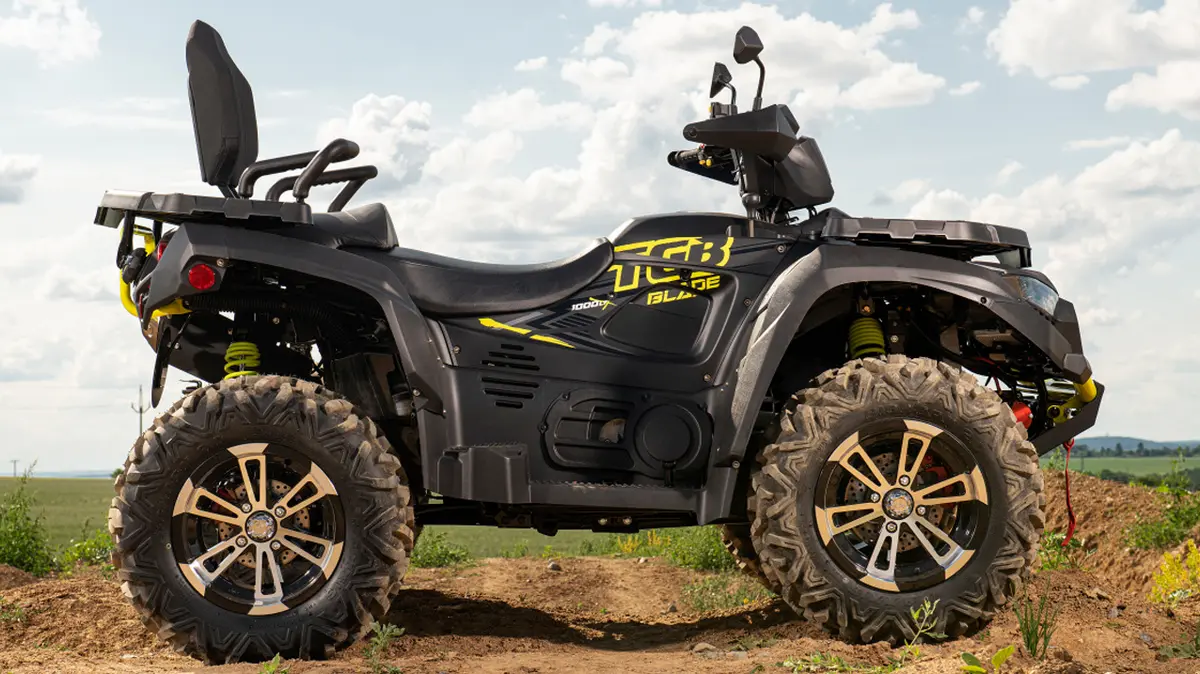 Proven strong and reliable 561 and 997 cc engines remained, as well as robust design of both machines, traditionally pleasant handling and powerful disc brakes on all wheels. The two-cylinder engine from the TGB Blade 1000i, by the way, also drives the prestigious American working UTV Retriever 1000 of the well-known manufacturer Mahindra, the best-selling agricultural technology brand in the world.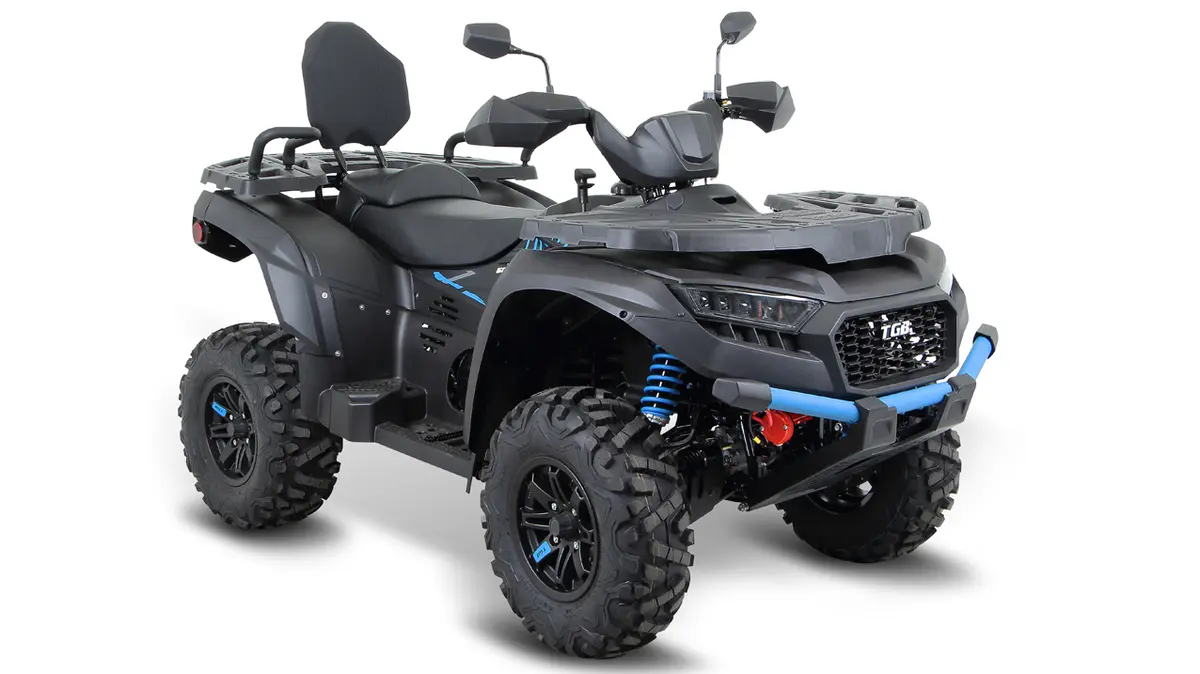 The news also scores significantly under Equipment. The price of both models includes, for example, adjustable power steering, a waterproof reel with a pulling force of 1.4 tons, modern composite carriers, attractive alloy wheels, stick protectors, front and rear lockable differential.
Attractive design, electrically switchable 2x4/4x4 drive, powerful engines, excellent driving characteristics, honest craftsmanship and excellent price-value ratio – the new TGB work quads are a great helper for work and play.